LIGHTING TOWERS FOR THE SWISS POLICE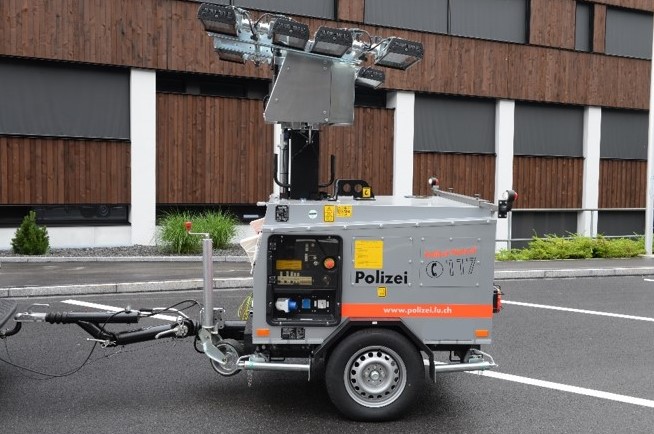 Over the years, TecnoGen has manufactured generators and light towers also for police forces, civil defense, armed forces and international organizations.
TecnoGen quality standards are very high and meet these demanding customer expectations.
In the below picture you can see an LED lighting tower manufactured for the Swiss police and used by them during their operations of public order and traffic control.


These LED headlights provide significant fuel savings, as well as instant light. Unlike incandescent metal halide lamps, LED floodlights do not need cooling down times and can be re-ignited instantly, eliminating waiting times.
The cooling time for metal halide lamps varies between 15 and 20 minutes, and this moment of darkness is eliminated by the use of LED technology.