TECNOGEN S.P.A. ACQUIRES SMC LIGHTING TOWERS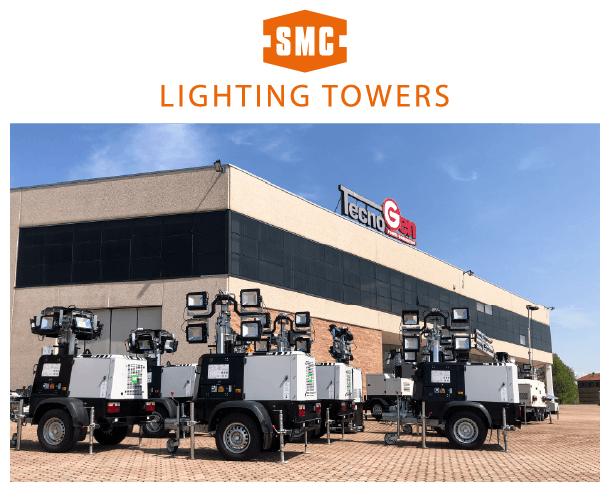 From the end of February 2021 TecnoGen S.p.A. and the whole BGG Group has enriched and increased its business in the lighting towers sector through the acquisition of SMC Lighting Towers.
SMC lighting towers will be distributed in UK and Ireland through the Group's subsidiary BGG UK and in the rest of the world directly from Italy. TecnoGen will take care, besides the manufacturing, also of the design, by implementing the range of lighting towers with lithium batteries and solar panels already launched by SMC. Tecnogen will pursue the development of eco-compatible products already adopted by SMC, through the synergy with the other companies of the Group, Archimede Energia and Cevlab, which have developed lithium batteries, electronic control systems for the batteries charging and discharging cycles and management software.
TecnoGen has also acquired the stock of SMC Lighting towers, components and spare parts are available.