MINING AND QUARRY FIELDS, INDUSTRY, EMERGENCY SERVICES,

CONSTRUCTIONS SITES, EVENTS, CIVIL DEFENCE AND MILITARY USE
The new TECNOGEN Led Hybrid Lighting Towers have been developed in 48V DC, awith Variable Speed System to optimized performance. They are suitable for indoor use with no acoustic pollution, when in battery mode.
Low low voltage 48V DC improves safety. The ARCHIMEDE's made in Italy lithium batteries, installed on the lighting towers, allow long time continuous light without engine running.
HYBRID LED Lighting Towers with Lithium battery for a longer life and a significant reduction in fuel consumption. Two versions are available:
HY: HYBRID LIGHT very versatile model, equipped with a road trailer;
HB: HYBRID BOX compact version, small and without a road trailer.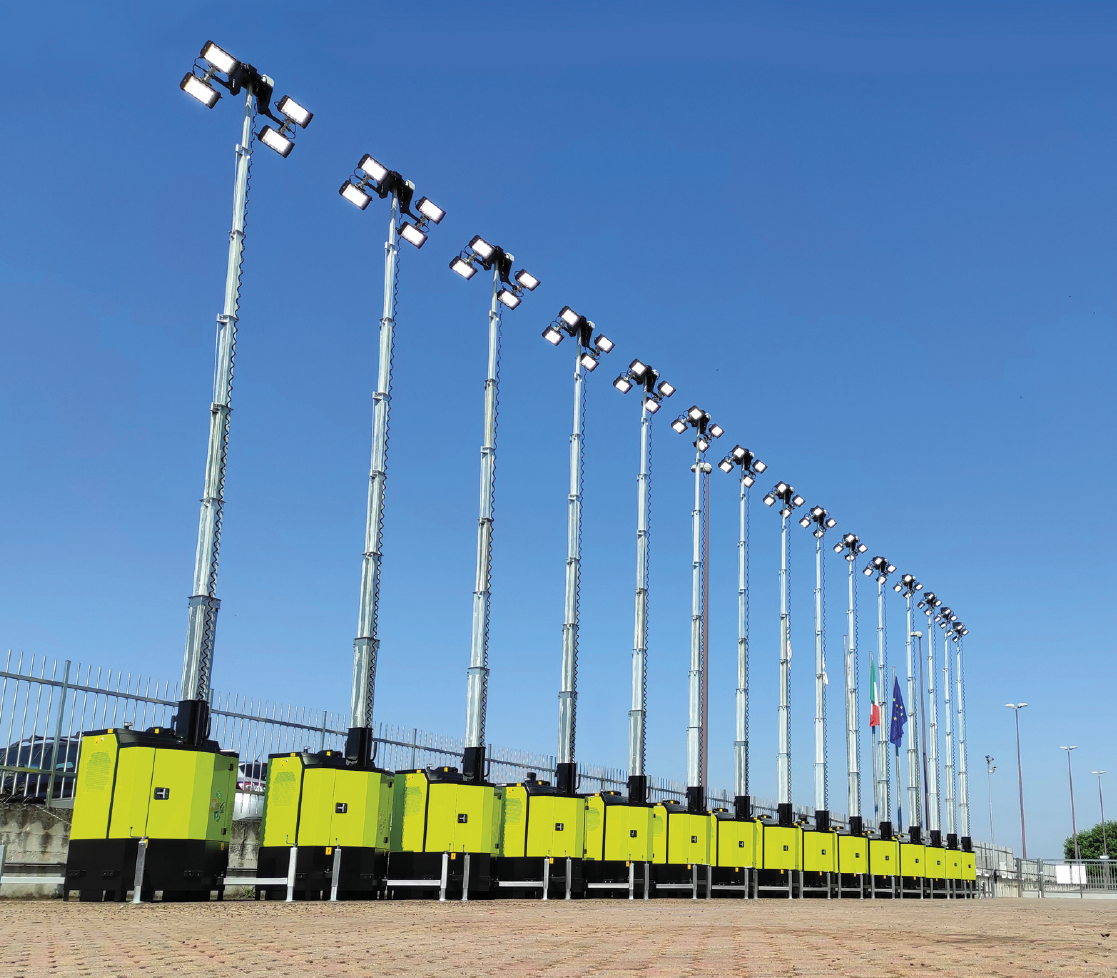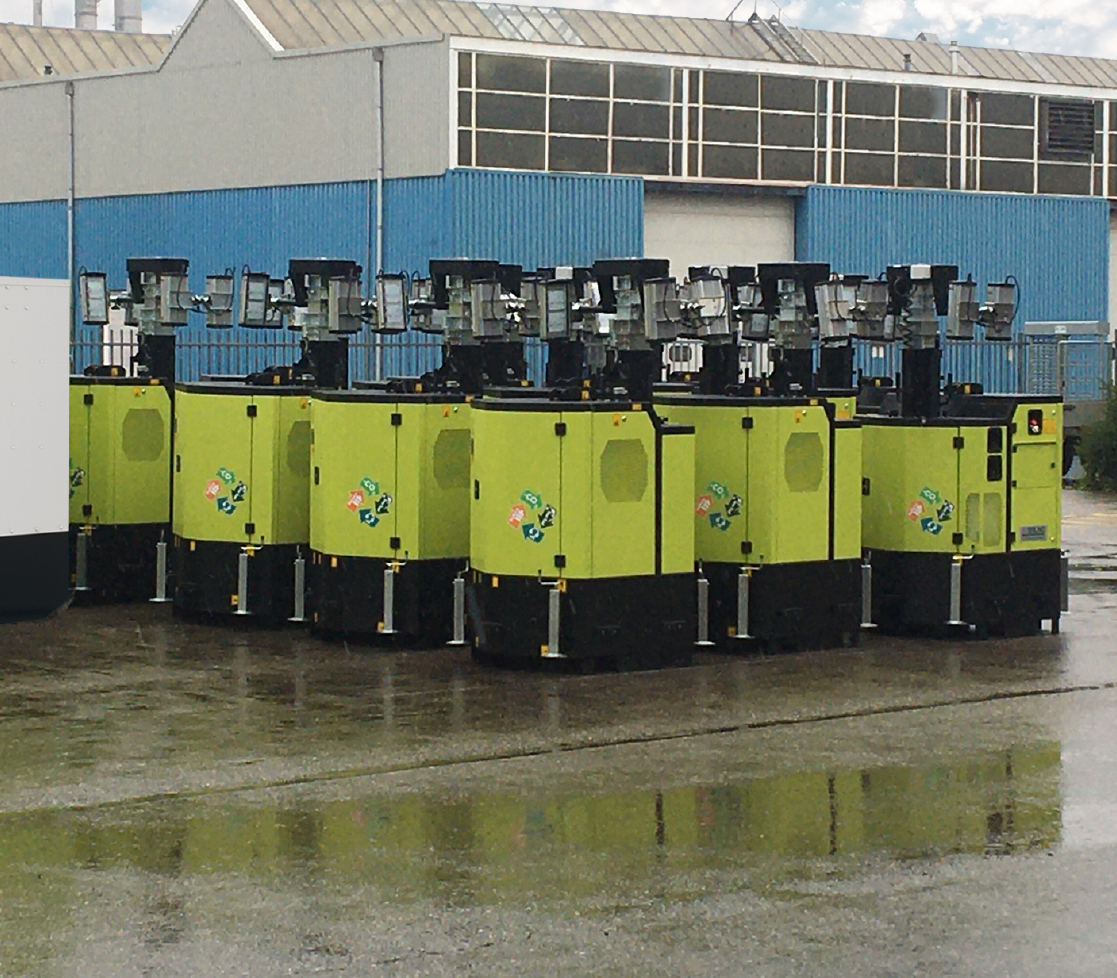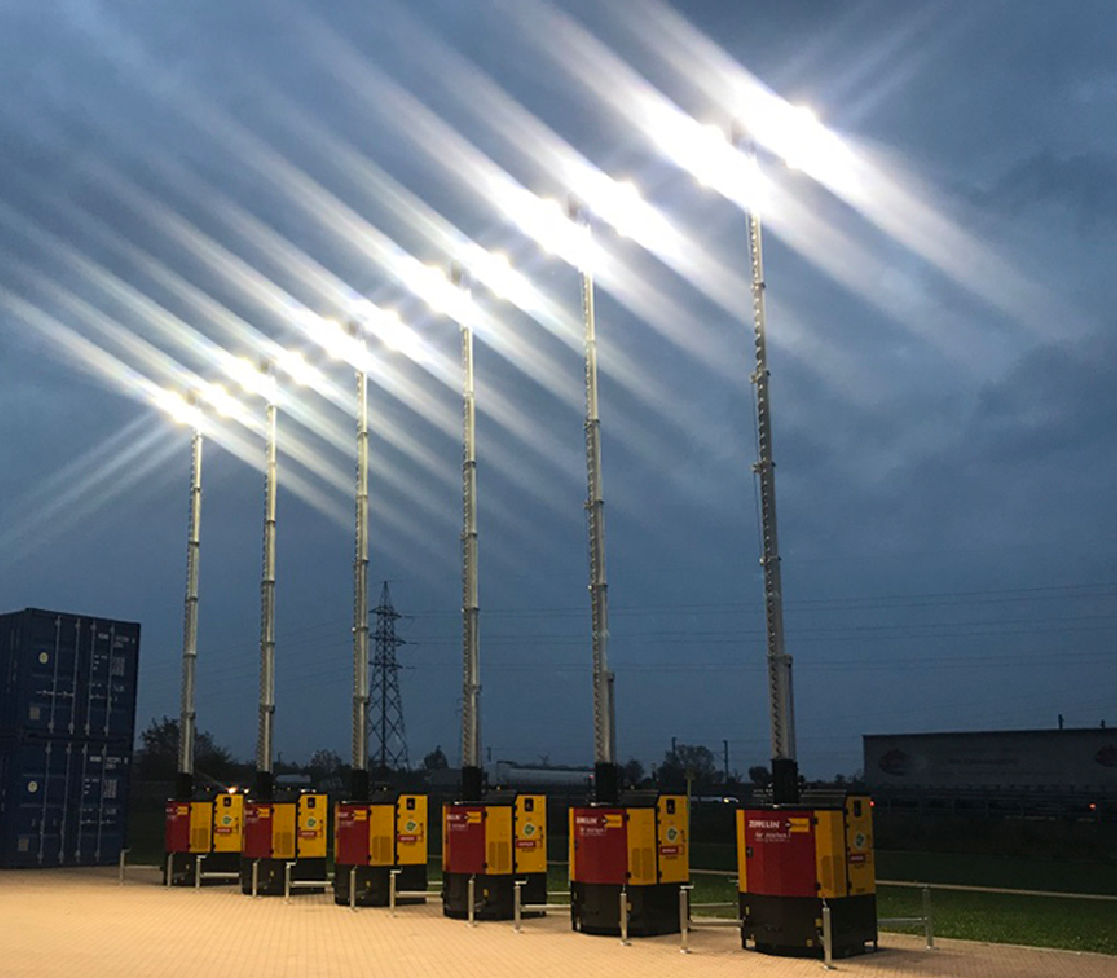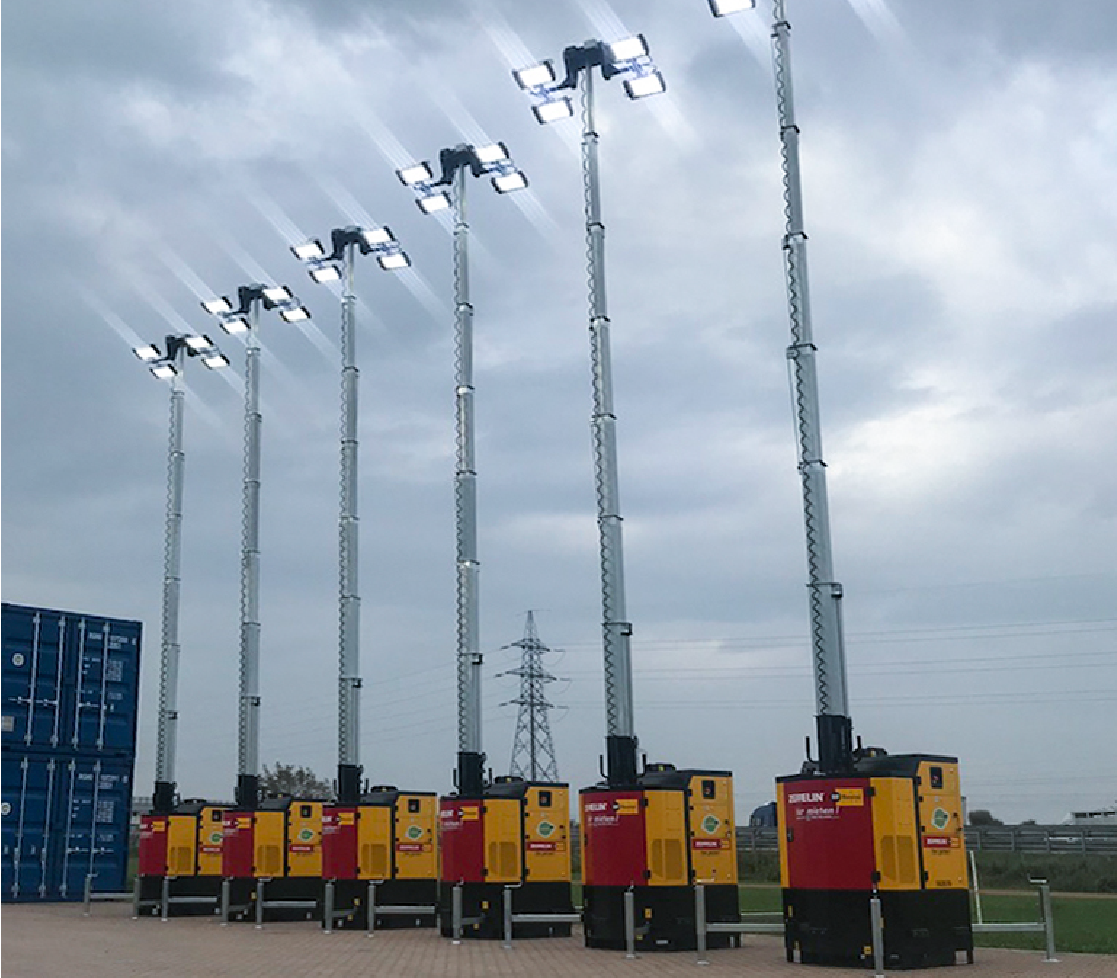 CONSTRUCTION SITES IN THE CITY. THESE HYBRID TOWERS ARE THE PERFECT SOLUTION FOR PLACES WITH HIGH HUMAN DENSITY
STANDARD EQUIPMENT
4 x 115 W LED projectors (total power 460 W), hydraulic mast made of galvanised steel, extendible up to 9 m, with 350° rotation with brake, and galvanized steel soundproofing canopy. 4 x 300 W LED projectors are available.

Hybrid HY and HB Led Lighting Towers are equipped with Variable Speed System VS for better performance