THE FIRST "GRUPPO BRUNO BUSINESS FORUM"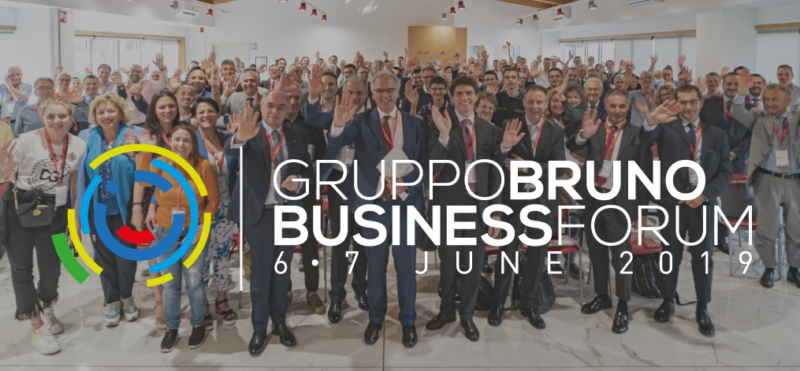 On 6 and 7 June 2019 the first Gruppo Bruno Business Forum was held in Carpi, in the province of Modena, at the new headquarters of CevLab. 150 managers and directors of the various Companies, which in Italy and abroad, are part of the Bruno Group of Grottaminarda, met in the town of Emilia Romagna for a two-day event, which involved them in sharing the activities performed by their respective companies. The meeting was organized with the aim of giving a strong push to develop all the possible synergies between the numerous companies that belong to the Group.
Currently the Holding, which is specialized in the marketing of agricultural and industrial machinery, in the production of generating sets and energy stations, of electromechanical components for the automotive, agriculture and industry sectors, has a turnover of 220 million euros, has 24 production facilities, distributed between Italy and abroad, and 1084 employees, and it has always been investing in research and innovation, to provide its customers with a range of the most complete in the world. The new Cevlab building, completed at the end of 2018, in which the event was held, is located close to the well known Zadi company in Carpi, acquired by the Group in 2012.