TECNOGEN GENERATORS AT WORK FOR THE FLOODS EMERGENCY IN GERMANY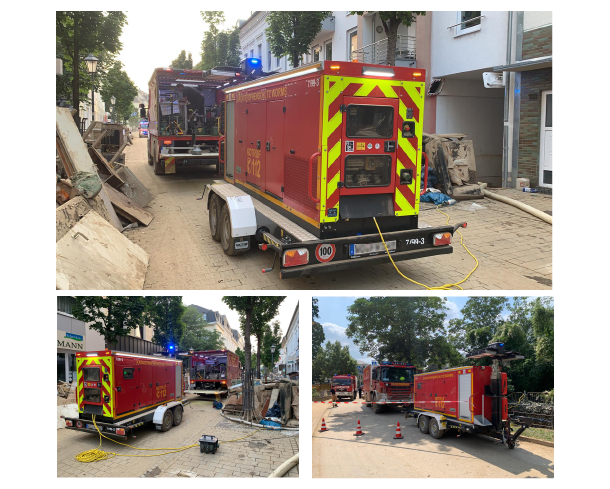 TecnoGen S.p.A. has supplied the German Civil Protection Department with generating sets to cope with the emergency situation caused by the recent floods in Germany.
The Fire Brigade has used several TecnoGen 100kVA generators during the rescue operations, using highly customized units according to their specific needs. All the units are on trailers, they have a dedicated distribution panel, tailored soundproof canopies and a lot of special options, suitable for emergency situations like this.
The gen-sets are also equipped with a LED lighting system with hydraulic mast to facilitate rescue operations even at night.